Enterprise Solutions has years of experience working in a cross-function, assistive manner with project teams to help design, develop, and deliver projects with exceptional quality, meeting or beating both budgets and schedules. We have a wealth of experienced leaders who can bring that knowledge to these projects to foster innovation and improve existing work processes.
We work collaboratively with the entire project team to help improve all aspects of the build. During design, our preconstruction, VDC/BIM, and project execution teams work in their design assists role to ring out any inefficiency possible while also evaluating the constructability of the project. We fully participate and anticipate contributing to the building model as we drive to a target value design. This type of integrated approach to the model enhances quality, fabrication opportunities, coordination, and supply chain/procurement opportunities.
WE ARE EFFICIENT
We also have a robust fabrication program with a dedicated facility of over 15,000 square feet in Nashville, Tennessee, and 2,500 square feet in Orlando, Florida, and personnel solely focused on making your job as efficient as possible. We have the ability to fabricate form simple assemblies to entire electrical rooms and central plants. We currently prefabricate and manufacture/fabricate 60% of our work on healthcare projects and anticipate at least that level of involvement on this set of projects. We look forward to adding our expertise and ideas to your next project.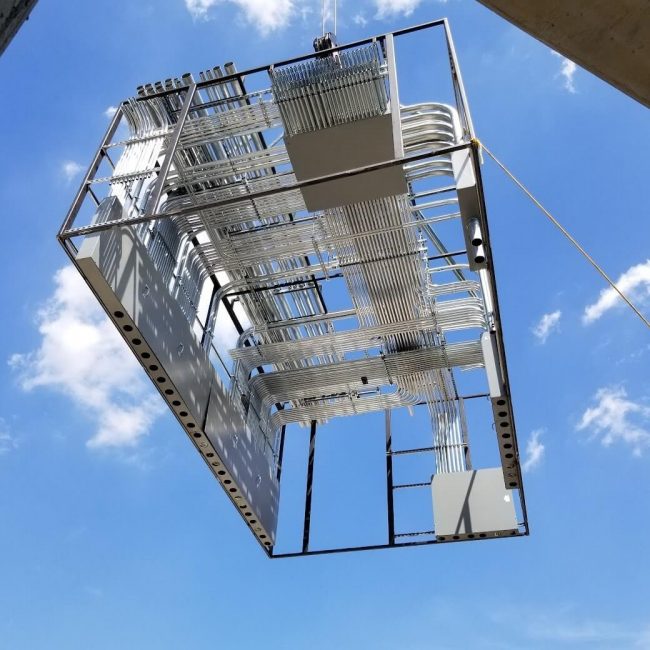 WE ARE COMMITTED
Enterprise Solutions is also committed and maintains an intentional approach to help the team achieve meaningful disadvantaged business enterprise and local business engagement and participation in every project in which we are involved. Our current workforce, including management, is 47% diverse. We also have an ongoing partnership with Fisk University to provide opportunities for their students to join the construction industry, including paid summer internships and a fully-funded certificate program.